Testimonials
Laurent BAUD
Chief Executive Officer - Technomark SA - La Talaudiere - France

... I worked directly with Mr. Dorey on some key projects and was highly pleased with the way he could take the whole responsibility for their conception, preparation and running, and can only praise his working capability, ethics and commitment. He delivered top notch performances where our company was praised more than once...
I worked with Mr. Dorey as General Manager & co-Founder - Dot-peen marking Business - Technomark SA.
Patrick TRASSAERT
Managing partner & founder - Anticip-Consultants - Audincourt - France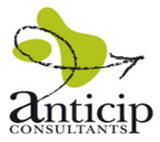 ... For one of our customers, a manufacturing company willing to enter into the Dental Implant industry, we came in contact with Mr. Dorey where we have been offered access to his extensive experience within this industry. He helped us get a better understanding of the market as a whole, which he shared with us passionately, professionally and quite accurately. It allowed us to capitalize on his unique business accumen and present our customer with an exhaustive business survey...
We mandated Mr. Dorey for a day, where we covered together the market, the players, the regulations, the trends and seized a fine picture of the market.
Malcolm WALPOLE
former Managing Director - Becton Dickinson UK - London - England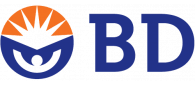 ... I have been highly pleased by his analytical, communication and editorial skills, while helping our Business Unit getting a dynamic and coherent image, worldwide...
I worked with Mr. Dorey during my tenure as Business Unit Manager - Microbiology - Foss AS.
Harry ROERVIK
Designer - HR Teknikk AS - Haugersund - Norway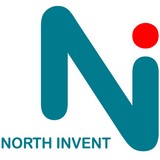 ... I have been working closely with Laurent where he has had to build up from scratch, the company's overall corporate marketing and communication materials... from the Internet site, a set of advanced Brochures and Technical Datasheets, our Exhibition booths and Sales Support to our extending network of dealers and representative, Laurent's work has been outstanding, as underligned by our Board of Directors...
I worked with Mr. Dorey during my tenure as Chief Designer - Rugged monitors - North Invent AS.
Raffaella GIARDINO
former International Product Manager - FOSS - Copenhagen - Denmark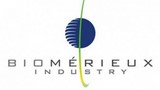 ... I had the pleasure of working side-by-side with Laurent. I can easily say that he has been highly inspirational for his enthusiasm, outstanding communication skills and professionalism and he is ready to go way beyond his duties to achieve the strategic goals he sets in a given business. He has an excellent business acumen and superior ability to deal with multicultural contexts...


I worked with Mr. Dorey during my tenure as International Product Manager - Microbiology - Foss AS
Baladji SOUSSILANE
Chef Information Officer - Groupe Bolloré - Puteaux - France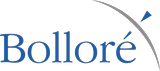 ... Laurent is a talented professional, open minded and continuously looking for improvement in all aspects of his work...



I worked with Mr. Dorey during my tenure as IT-Consultant - Computer Systems - Hewlett-Packard France.