- BUSINESS ETHICS & INTERNATIONAL EXPANSION

Ref: 05 EI-NMEDA-GB
- Business Ethics & International Expansion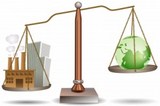 Duration: 1 day, 7 hours
Cost: To be determined
Place: COGIS Formations - Oyonnax - Bourg en Bresse - Ambérieu
Date: To be determined
What to look at when assessing the attractiveness of the fast "emerging" countries (e.g. BRICS, MINT, Next 11…) for one's own international expansion? How to drive one's behavior within a responsible and ethical context?
We will aim here at finding what prospect may represent the fast "emerging" countries in terms of economic, commercial and cultural interests, but also to understand what rules of conduct one has to follow internationally.
GOALS
- Understanding where the emerging countries are to be found in their phases of growth, and what structural changes they (and their populations) have to face
- Determine what framework to give oneself in one's approach to international expansion, in countries not yet in the stages of full maturity
TARGETS
- Executive / Sales Executive
- Anyone with customer contacts, wishing to move towards more international activities
METHODOLOGY
- Active pedagogy: alternation of theoretical lectures, simulation exercises and group work
- Each participant has adapted course materials
PROGRAM
About which countries, cultures, history, and expectations, do we speak?
How to be prepared to conduct trade with them, what rules of conduct shall we impose and respect ourselves?
Where am I (and my company) in the scheme of international openness to "emerging" countries?
What framework and measurement tools should I consider for myself and my team, in anticipation?
Writing of a matrix and an index of international readiness
Practical work
Note: All modules can be conducted in French as well.