-
FAMILY OWNED BUSINESS AND MANAGERIAL RISKS AT TIME OF TRANSITION

Ref: 08 TP-FRMT-GB
- Family Owned Business & Managerial Risks at Transition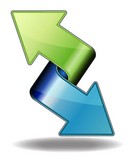 Duration: 1 day, 7 hours
Cost: To be determined
Place: COGIS Formations - Oyonnax - Bourg en Bresse - Ambérieu
Date: To be determined
Identify the managerial risks at time of first transition of the business to the next generation
We will aim here at drawing a realistic portrait of the studies and related data, linked to the specific issue of transition of a family owned business while understanding in which working frame to stand to thwart the high failure statistics
GOALS
- Detail the identified and identifiable risk factors related to a possible transition of one own business
- Develop tools and methodologies for an effective treatment of the acknowledged risk factors
TARGETS
- Managing founder
- Potential incumbent/s
- Executive successor/s
METHODOLOGY
- Active pedagogy: alternation of theoretical lectures, simulation exercises and group work
- Each participant has adapted course materials
PROGRAM
- What are the key characteristics of family owned businesses at the time of their transitions?
- What risk factors are identified in the literature and empirical studies?
- What is the situation of my company, my readiness to leave/take over a family owned business?
- What monitoring metrics, should we consider to re-duce the weight of the assessed risk factors, which concessions to make?
- Writing of a matrix and a risk index, with impact levels?

Note: All modules can be conducted in French as well.