- ECONOMY IN FRANCE

Ref: 12 EIF-GB
- Economy in France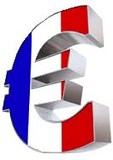 Duration: 3 days, 21 hours
Cost: To be determined
Place: COGIS Formations - Oyonnax - Bourg en Bresse - Ambérieu
Date: To be determined
France's economy is looked at and spoken about in many countries all over the world. Whether a model for social progress for some or an image of the past for others, the way its economics is shaped today is under tremendous changes and aspirations for further changes.
What was true yesterday, may still be present nowadays, but for how long? What are the economic triggers for France to rely on when looking at the country as a prospective base for business?
GOALS
- Help draw an economic map of France as we know it today and can envision it for tomorrow
- Understand the economical mindsets and perspectives of France as a nation and an economic player in today's world
TARGETS
- General Managers
- Production Managers
- Sales Managers
- Export Managers

METHODOLOGY
- Active pedagogy: key data and facts about France, mixed with recent and longer term past, present and future micro and macro economical perspectives
- Small workshops allowing for interplays, exchanges and hands-on tools (tips and tricks) to bring home
PROGRAM
- Day 1: How is France shaped today, socio-demographically, politically, economically wise?
- Day 2: What are the current issues at hands, their rationales, perspectives of tackling and possible phases of evolution?
- Day 3: Interactive quizzes, plays, situations and how best to "play France" on the economic board games. Recently lifted debates, hot topics, public and political perception of those
Note: All modules can be conducted in French as well.